Matt Cully is a DJ with over 15 years of experience. He is the co-creator of the regularly sold-out Toronto dance parties Goin' Steady and Chronologic. He has played venues including the Broadview Hotel, the Drake, the Gladstone, the Sony Centre, the Opera House, and Nathan Phillips Square. He is also an award-winning musician, songwriter, and film composer, both as a member of the band Bruce Peninsula and with his solo project, EONS.
Matt has worked closely with couples to craft the soundtracks to over one hundred weddings. His deep crates and eclectic mixes make him the perfect choice for couples who are looking for a wedding DJ that "isn't really a wedding DJ." He believes that wedding music doesn't have to be bad to be fun, and highly values the importance of a wild, welcoming, and inclusive dance floor. The soundtrack to your wedding should feel like a real reflection of you as a couple and the atmosphere that it creates amongst your guests should be something you remember for a lifetime.
here's a taste of what a wedding dance party might sound like:
CURATED PLAYLISTS
Matt has worked with high-profile restaurants and hotels to curate bespoke playlists that set the tone for their space. Here's a recent playlist made for Foxfire Mountain House in New York's Catskill Mountains - a hotel deemed a must-visit spot by titles including Vogue, Condé Nast Traveller, Monocle Magazine, and Harper's Bazaar. Stream and enjoy.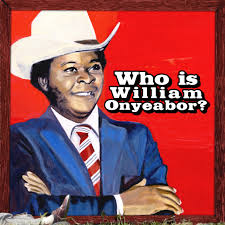 WHAT'S ON OUR RECORD PLAYER RIGHT NOW
Anthology of American Folk Music - Various Artists, Ed. Harry Smith
Out to Lunch! - Eric Dolphy
Comes A Time - Neil Young
Bert Jansch - Bert Jansch
Search for the New Land - Lee Morgan
ATLiens - Outkast
Ege Bamyasi - Can
Native North American, Vol. 1 - Various Artists
Reflection on Creation and Space (A Five Year View) - Alice Coltrane
In The Storm So Long - Various Artists (Mississippi Records)
Who is William Onyeabor? - William Onyeabor
Echos Hypnotiques - Orchestre Poly-Rhythmo de Cotonou
AND HERE'S ONE FOR DANCING IN THE LIVING ROOM: